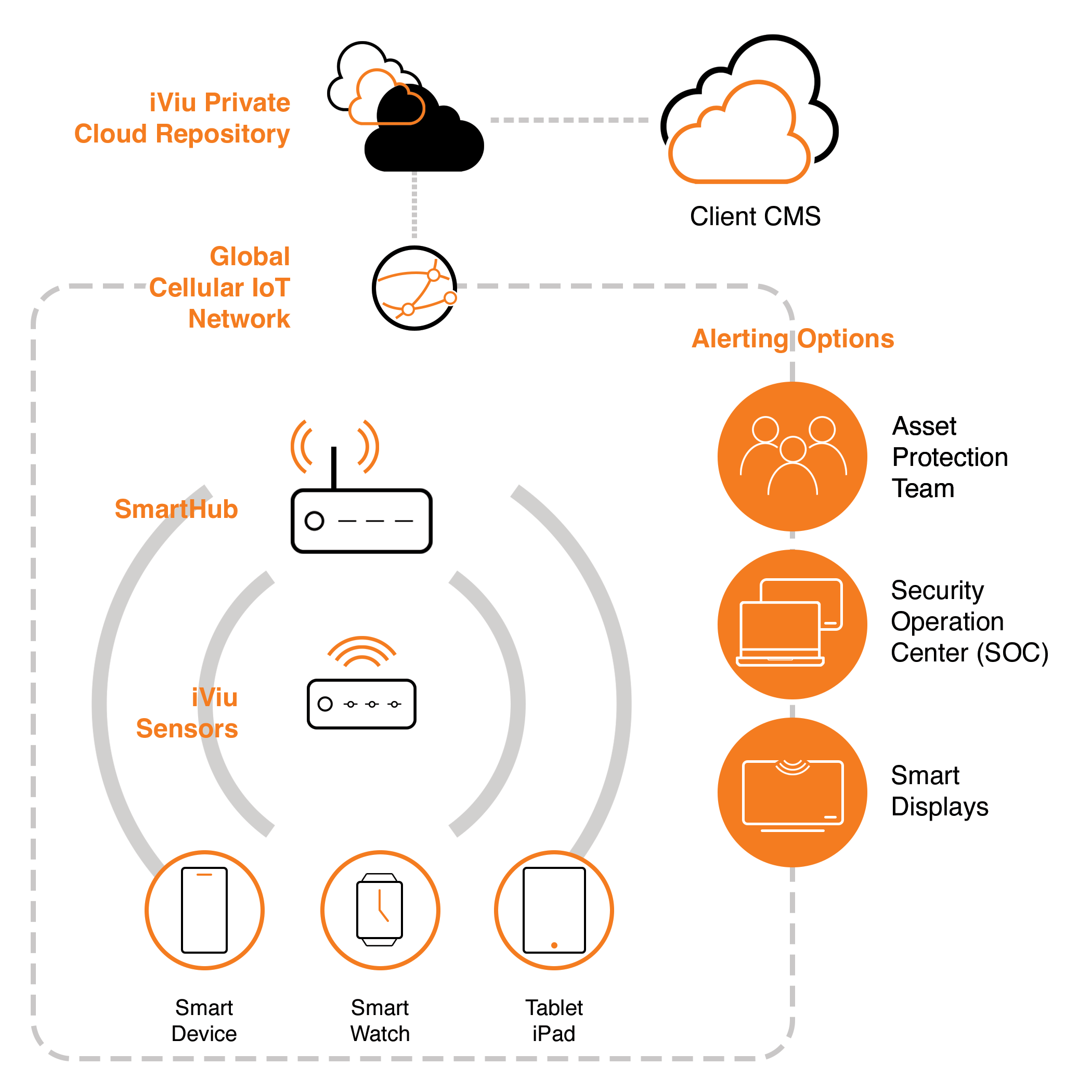 Bad Actor identification for retailer Asset Protection available as a standalone product or combined with iViu Insights' analytics. Empower retailers at the corporate, regional, and store level through system alerts that notify of instances where a person of interest or bad actor enters or is in close proximity to a retailer's store location.
Every Wi-Fi enabled device that comes into a client defined proximity of a facility are assigned a unique ID by iViu Sensors. On notification that a crime was committed during a defined period of time and location, the system flags present devices for future analysis, as devices (person) of interest. If the same device(s) is seen during a second crime related event, it is further identified as a potential bad actor. In subsequent situations where that device is seen, alerts are automatically sent to notify the store, corporate staff, or other specific contacts (for example law enforcement) that a potential bad actor is seen at the specific location.

iViu Insights' patented, GDPR & CCPA complaint, sensors detect & anonymously track any device with a WiFi radio: mobile phone – tablet (the "CAPs" system). We calculate the geospatial data associated with the device, tracking the position with all other devices and generate automated security alerts.
Sensors can be deployed in parks, city blocks, streets, around and inside buildings, or any facility. Once zones are established and alerting parameters are set, the system will automatically send alerts to designated authorities.
The ability to integrate this alerting with other data sources, including weather and environment sensors, creates a robust opportunity to develop site level reports and analysis.