Our precise in-store analytics platform generates the most actionable and cost-effective understanding of the retail shopper journey, within your store. These insights drive decisions and actions that improve your customer experience, store sales, profitability, staffing and security.
Our patented, GDPR & CCPA compliant, sensors detect & anonymously track any device with a WiFi radio (mobile phone – tablet). We then convert that information into actionable insights, assisting your team in developing actions to optimize store performance.
With a wide range of customizable dashboards, quick views and reports, you and your team members can rapidly understand how your stores are performing and the impact of changes to store performance.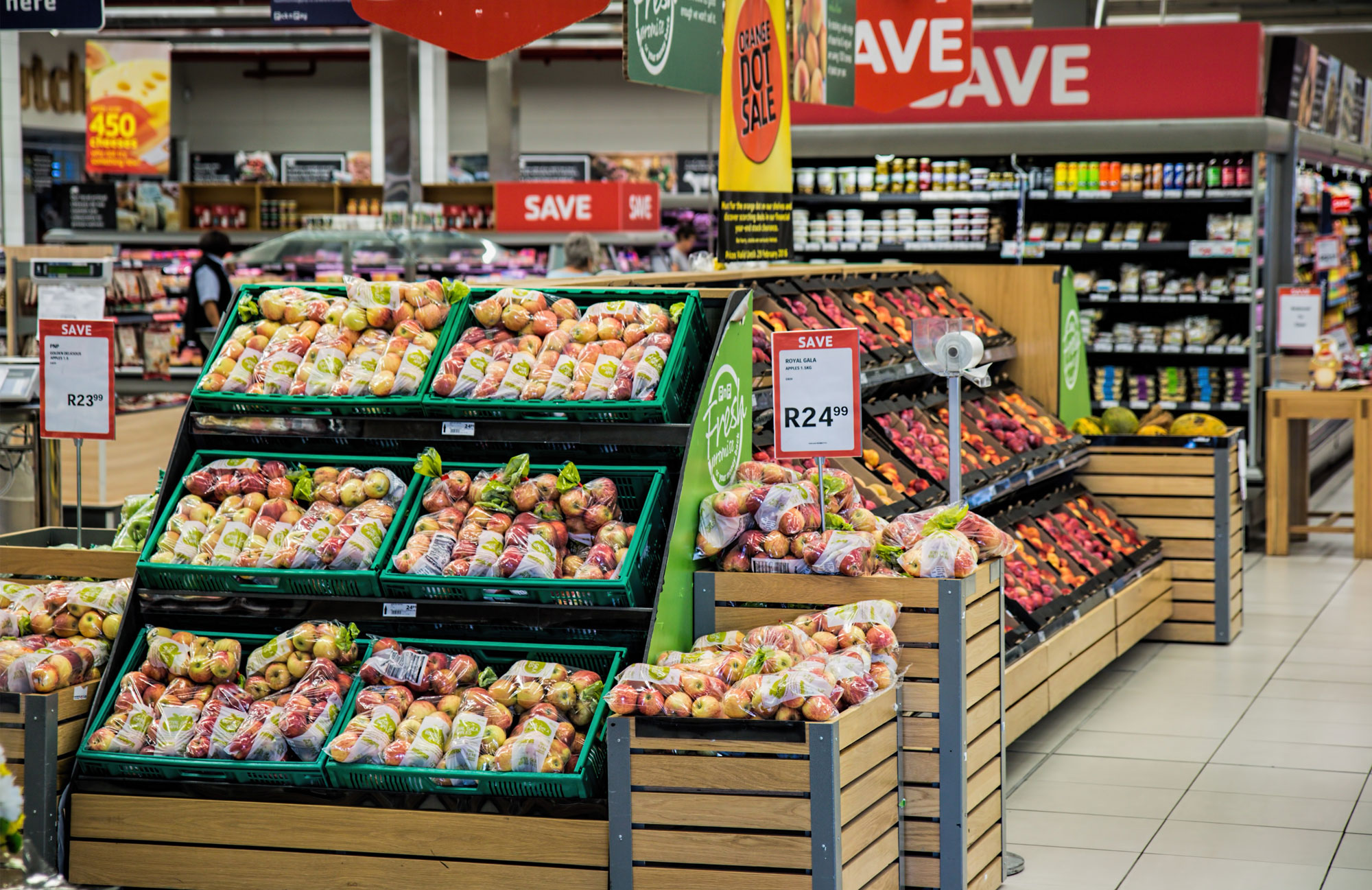 Number of potential shoppers that walked by your store
Number of shoppers that entered your store
How many shoppers entered the store, new versus repeat?
When did they enter and leave (time of day, day of week, dwell time)?
How did they interact in the store?
Impact of changes in layout, marketing, promotions
Purchase rate (% bought versus entered)
Test and enhance window displays to convert "potential shoppers" into visits
Target marketing to shopper "look-a-likes" at their homes to increase store traffic
Change journey paths to improve shopper flow
Adjust staffing profile, numbers, and time of day to better handle shopper traffic and demographics
Optimize floor space based on actual traffic flow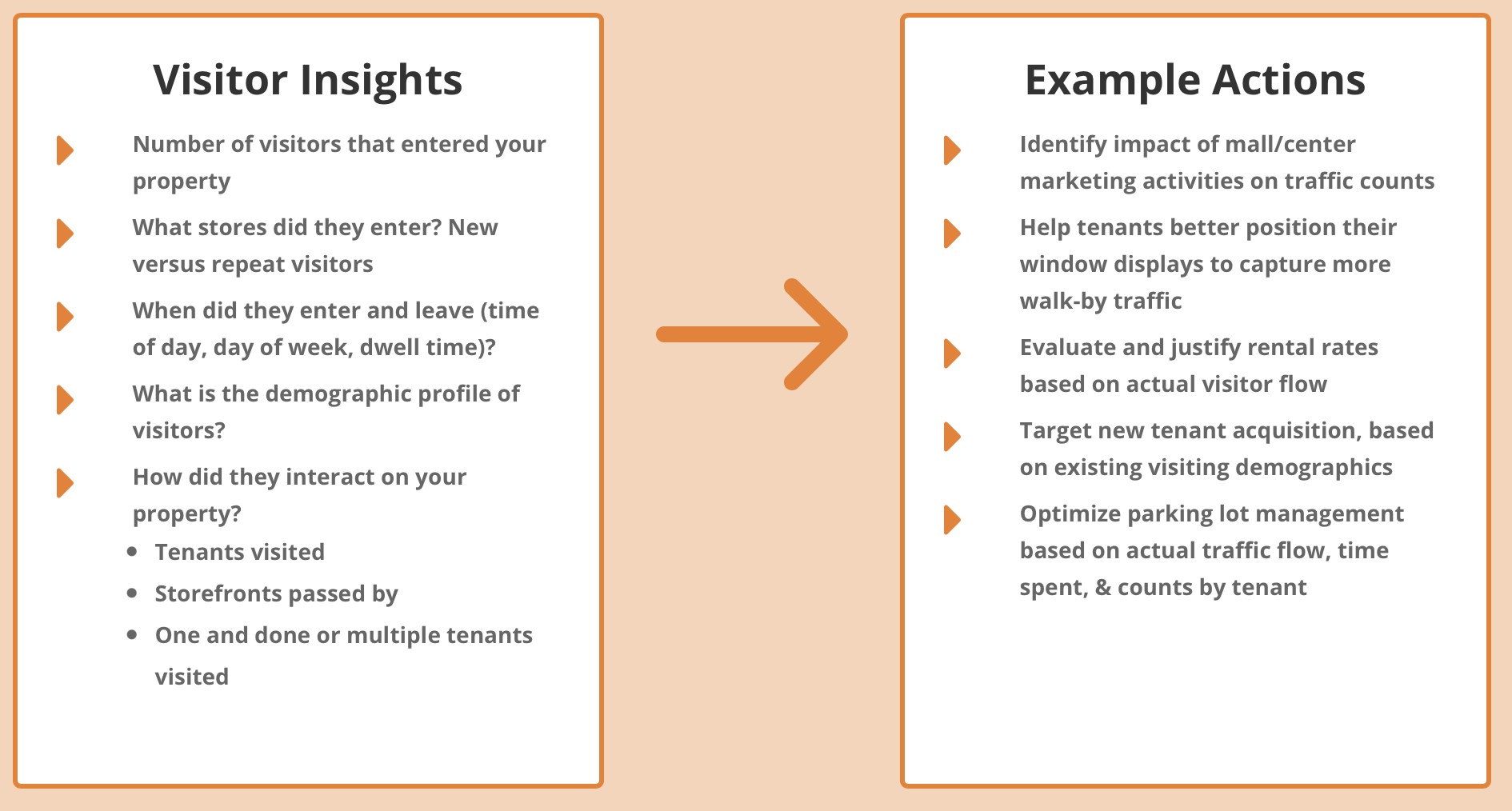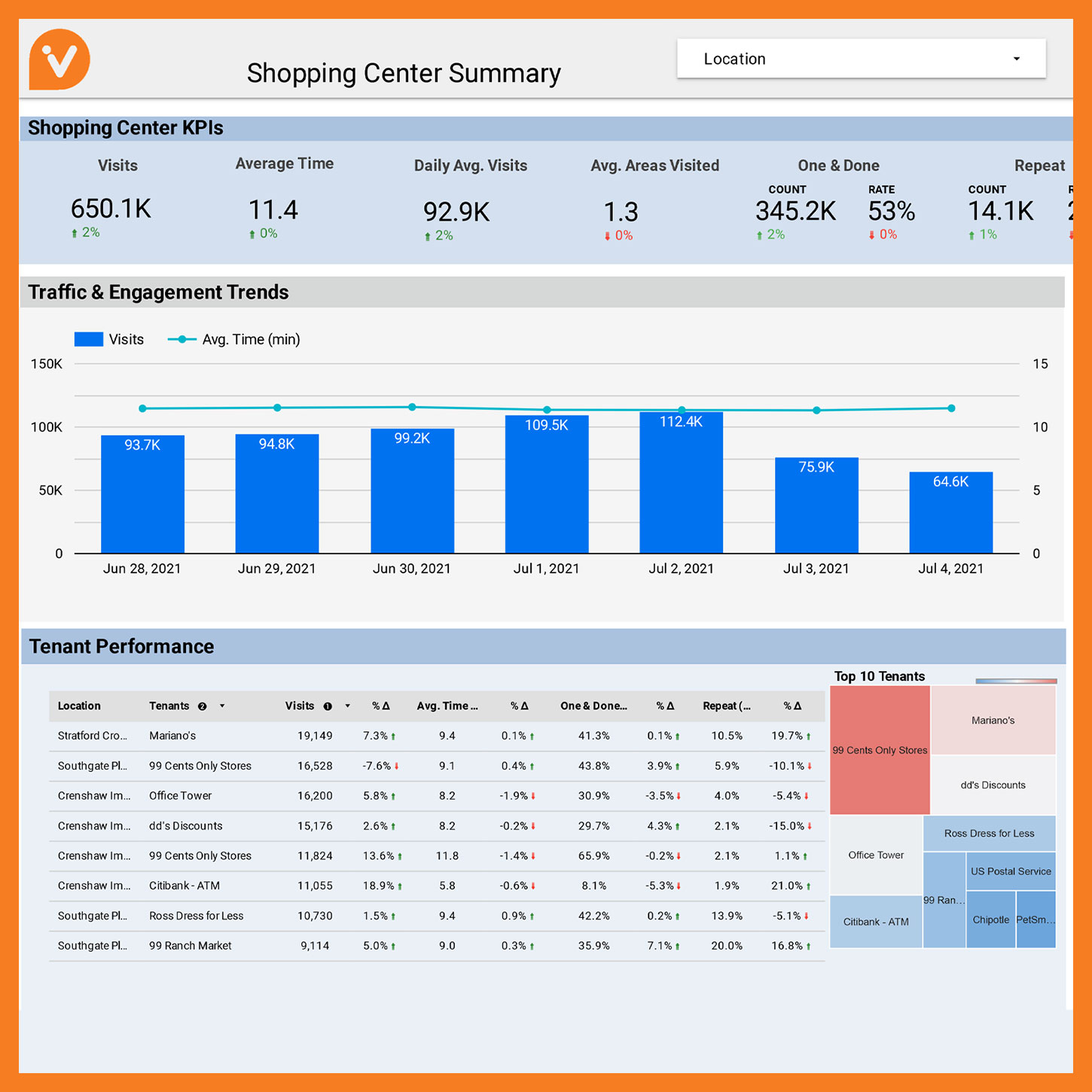 Insightful reports customizable to identify key metrics per location requirements at unique granular levels to compare historical data and display trends.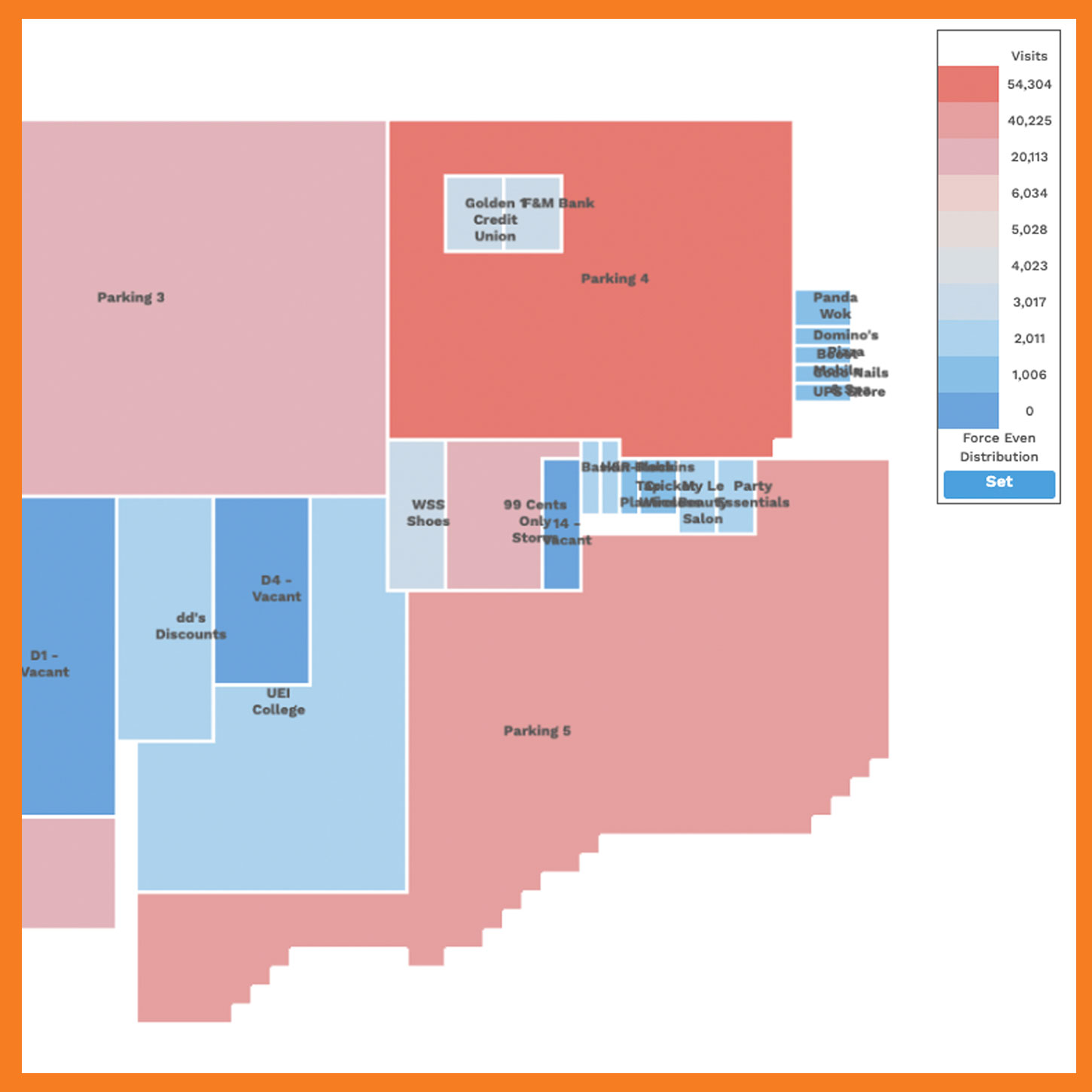 Metric specific heatmaps enable you to quickly analyze areas of focus by count, time, or other key points. Adjust level of reporting to view at macro or micro levels.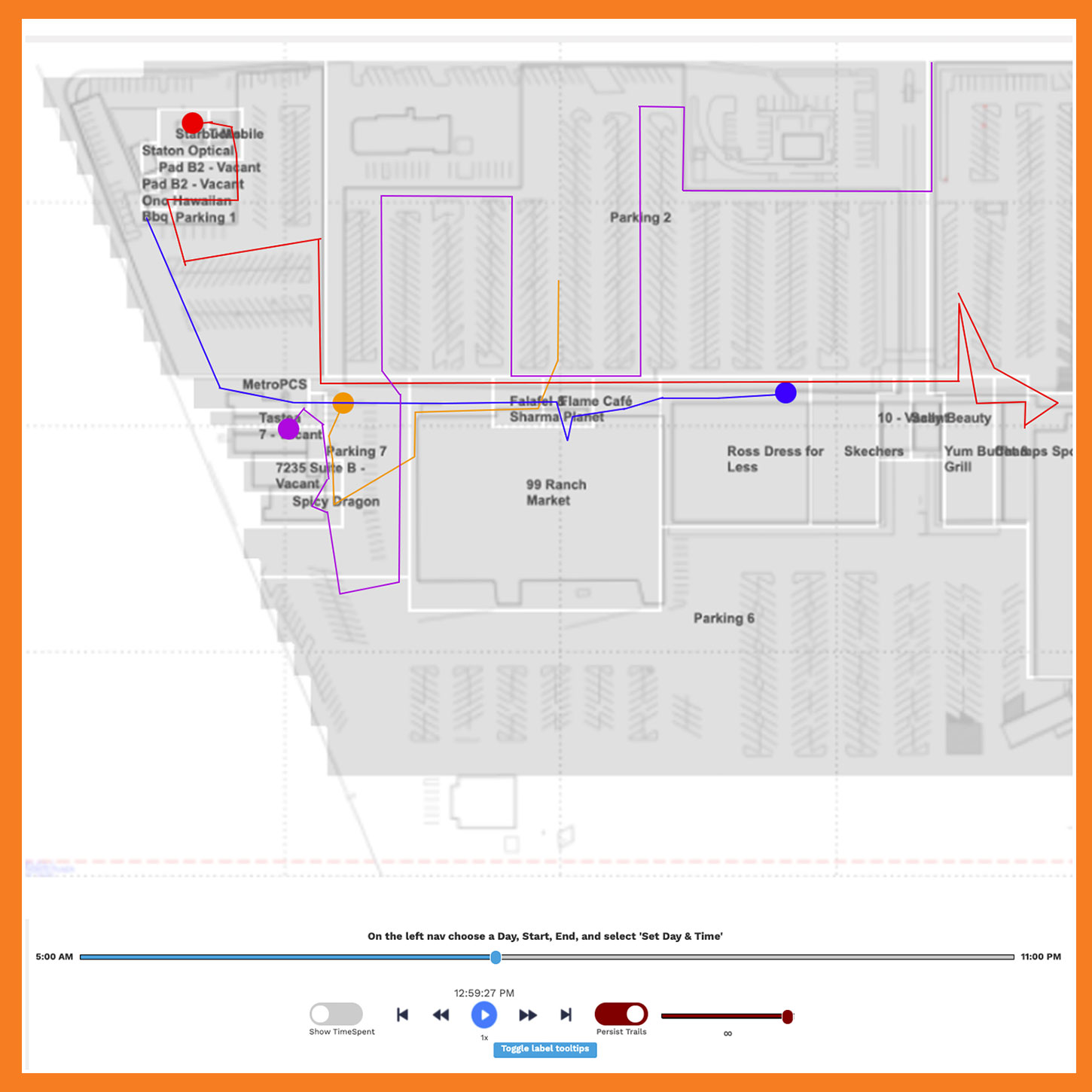 Identify specific customer types by time spent, frequency of visits, or other significant metrics and then view the path they traveled during recent visit.